%vote getElementRating(default,[ms_2])%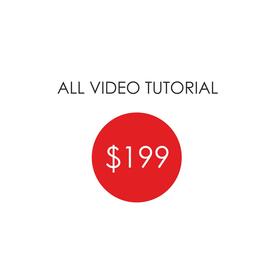 ⠀
SALE FOR ALL PROFESSIONAL ONLINE COURSES FOR NAIL MASTERS
⠀
International Certificate included!!!
⠀
⠀ ..SAFE COMBINATION MANICURE (available in Spanish and English version; course about Russian technique of manicure)
⠀
..FRENCH MANICURE AND STAMPING (You will learn smile line drawing, various nail types review and stamping technique secrets, choosing material, main mistakes, applying technique review)
⠀
..EVOLUTION OF CLASSIC MANICURE (technique without using manicure's machine, only use scissors, pusher and CND remover for soft cuticle)
⠀
..NAIL EXTENSION WITH A GEL (The gel nail extension course allows you to create ideal artificial nails with the help of this video tutorial. This this training is suitable for begginers and masters, who wants to get the latest knowledges and technologies)
⠀
..AESTHETIC PEDICURE (Russian nail master demonstrates easy steps to fingers processing with diamond bits, cuticle care and how to make the heels baby soft. Also, clearly show how to do gel application on toes)
⠀
..Online courses suitable for nail tech with/without experience! WHAT WILL YOU LEARN? Clean technique of fast, high-quality classic manicure. You just need to perform these simple movements for a good result!