set for curling nails and toes
%vote getElementRating(default,[ms_2])%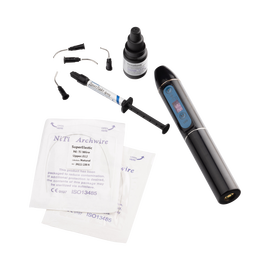 Exclusive set for curling nails and toes!

set includes:

1. Flowable composite material "DentLight" flow is a low-viscosity light-curing paste based on methacrylate oligomers and a modified fine nanofiller.
2. Adhesive systems "Belabond" provide strong adhesion, reliable marginal fit. Reduce the risk of bacterial re-infection
3. NiTi 014
4. NiTi 012
5. mini LED lamp

With the purchase of a set you will receive new course about titanium thread as a gift!

Quantity of set is limited! Only 8!