set of the upper forms and a flashlight
%vote getElementRating(default,[ms_2])%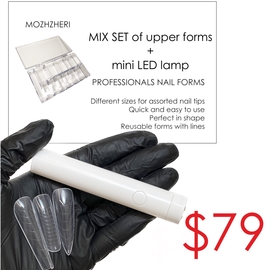 New arrival!
This is our new set, you will not find something like this anywhere else!
It includes the upper forms and a flashlight, which will be very handy for the molds.
There are 3 types of tips in the box, each tip has 12 different sizes.
The price is $79 + you receive our new video class about working with upper forms as a gift!