universal pusher
%vote getElementRating(default,[ms_2])%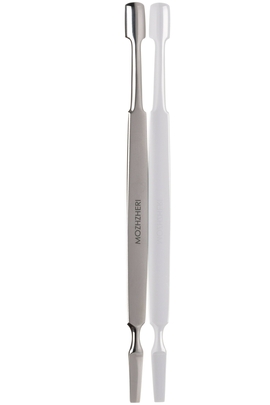 Professional universal pusher MOZHZHERI
.

Safely and carefully move the grown cuticle, getting ready for further procedures. The shape of working surface is perfect for any nail plate type. Is provided for pushing cuticle, cleaning nail plate and side walls area. Is ideal for all manicure techniques. Manual grinding.


Empujador universal

.
Con cuidado y suavemente tira hacia atras la cuticula para prepararse a los procedimientos posteriores. La forma de la superficie de trabajo se ajusta a la forma de cualquier tipo de placa de unas. Esta destinado para retirar la cuticula, la limpieza de la placa de la una y el area de los bordes laterales. Ideal para todas las tecnicas de manicura. Afilado manual.