Removal bit
%vote getElementRating(default,[ms_2])%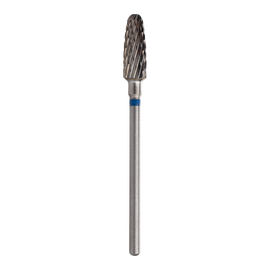 Metal blue

Is used for correction or filing of gel and acrylic nails.
Is ideal for manicure, pedicure, gel nail removal from real (natural) nails.
⠀
Bit metal blue

Fresa de carburo, gramaje medio. Para pulir o retirar material. La parte de limar se conserva durante mucho tiempo. Adecuada para correccion y limado unas acrilicas y de gel.
Ideal para manicura, pedicura y eliminacion de lacas de gel en unas naturales.