Cone bit 050
%vote getElementRating(default,[ms_2])%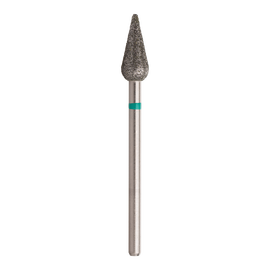 Cone bit 050

It is used in machine-type manicure and pedicure for cutting line polishing and side walls processing.
⠀
Diamond e-file bits are used for correction of artificial nails, cuticle processing, side walls, removal of toughened skin. Wide range of shapes and sizes for bits provide opportunity to get the nails ready for manicure. Our bits are of high-quality and of long-lasting use.
⠀
Cono bit 050

Se utiliza en los aparatos tornos de manicura y pedicura para pulir la linea de corte y trabajar los bordes laterales.
⠀
Fresas de diamante se utilizan para la correccion de las unas artificiales, tratamiento de cuticulas, bordes laterales, eliminacion de particulas de piel, la gran variedad a elegir de formas y tamanos de las fresas o brocas, hacen que sea posible preparar con precision las unas para la manicura, nuestras fresas de primera calidad tienen una larga utilidad.