Ball bit 031
%vote getElementRating(default,[ms_2])%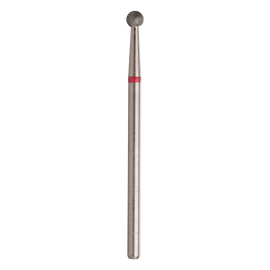 Ball bit 031

This particular diameter of a tip allows to provide safe and effective finishing processing of side and back walls while doing manicure. A wide range of manicure and pedicure procedures is provided with wide diameter of the bit - walls, callouses, fissures polishing.
⠀
Diamond e-file bits are used for correction of artificial nails, cuticle processing, side walls, removal of toughened skin. Wide range of shapes and sizes for bits provide opportunity to get the nails ready for manicure. Our bits are of high-quality and of long-lasting use.
⠀
Bola bit 031

Este diametro de la fresa permite realizar un tratamiento de acabado suave y efectivo de los bordes laterales y posteriores en manicura. El gran diametro de la fresa realiza una amplia gama de procedimientos de manicura y pedicura – pulido de los bordes laterales, pequenos callos, grietas.
⠀
Fresas de diamante se utilizan para la correccion de las unas artificiales, tratamiento de cuticulas, bordes laterales, eliminacion de particulas de piel, la gran variedad a elegir de formas y tamanos de las fresas o brocas, hacen que sea posible preparar con precision las unas para la manicura, nuestras fresas de primera calidad tienen una larga utilidad.